Profile your business to our readers
Our publication is a premium, glossy magazine with a strong focus on providing real value for our advertisers. Through our outstanding photography and authentic stories, we profile your business alongside the highest quality of content that our readers have come to love and expect.
Our magazine boasts a wide audience, targeting both men and women from urban and rural sectors across rural and regional New South Wales.
If you advertise with us, here's what you can expect:
Personal, meaningful service from one of RLM's advertising team members, including a complimentary copy of the latest edition, hand delivered to your place of business.
Attention to detail every step of the way, so that your advertising needs are met.
Value for money – our prices are extremely competitive with other similar publications.
Real results from your investment, due to our proven sales record, wide distribution and the longevity of the magazine in the marketplace.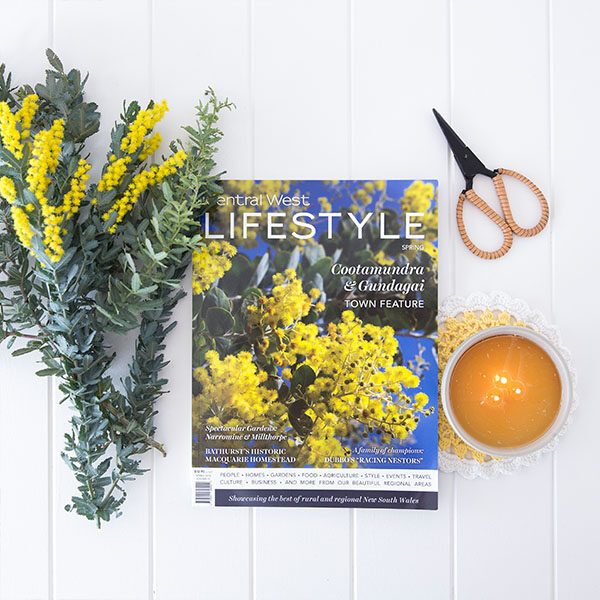 HEAR FROM SOME OF OUR ADVERTISERS
Our estimated readership is approximately 30,000 per edition. This impressive readership is due to our delivery of a quality product, on time, every time. Your advertising commitment with us will help maintain and maximise your position in the marketplace – just ask any one of our many advertisers about their journey with us.
WHERE IS THE MAGAZINE SOLD?
Regional Lifestyle magazine is distributed to over 250 newsagents and selected retail outlets within the Central West and in the bordering regions of the North West, Southern Slopes, Riverina, Southern Highlands, Canberra, Goulburn, Northern and Eastern suburbs of Sydney, in addition to a selection of other rural and coastal areas of New South Wales. The magazine is also read in the majority of Australian states via subscription, as well as being available to a growing, receptive online audience. Click here to view our stockist list.
We attend several field days and regional events each year, with a trade display to showcase the magazine and offer back issues for purchase. These events are very worthwhile in promoting the magazine and connecting with existing readers, as well as introducing it to so many new readers who are thrilled to find out about it, often purchasing multiple issues and subscribing to future editions.
As well as consistent distribution to newsagencies and select stockists, we also distribute unsold magazines to airports, cafes, medical waiting rooms, quality B&Bs and hotels/motels, hair and beauty salons and tourist outlets. We can guarantee your ad will be seen, time and time again.
Sound like a great fit for your business?
Advertisement sizes available are full page, half page and quarter page.
There is no extra charge for designing your first advertisement.
Our photographers will take complimentary photos of your business to be used for the advertising and your ad will be personally created by our own graphic designers.
You also have the option of utilising current advertising material that has been used recently to promote your business.
We also offer cost savings and other benefits for bookings in multiple editions.
Contact us to request to be emailed an advertising kit or use the download links below.